Appetizer
Sesame Tuna "Poke" Bites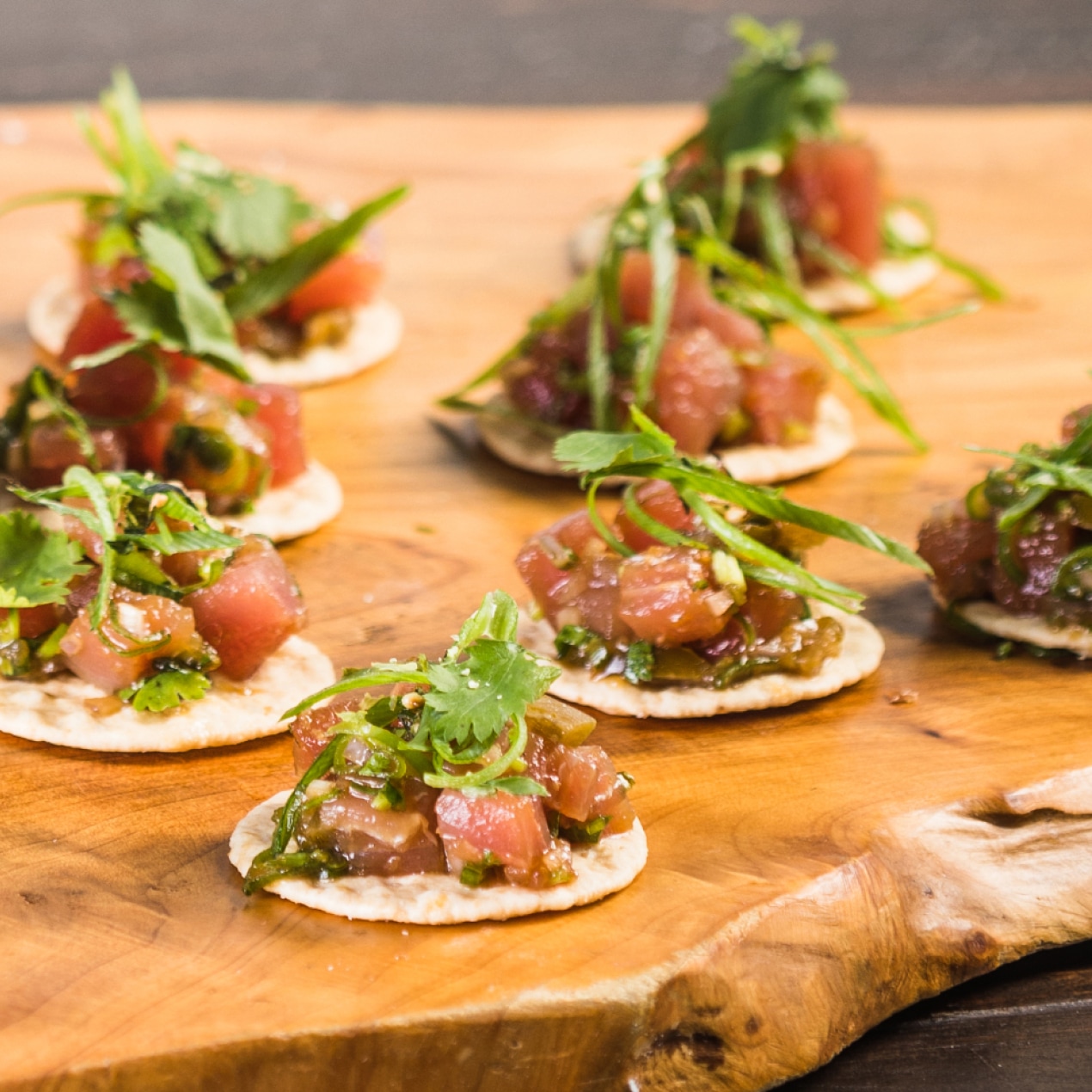 Your guests will be swooning over these perfectly portioned poke bites! The perfect bite-sized holiday treat everyone can enjoy.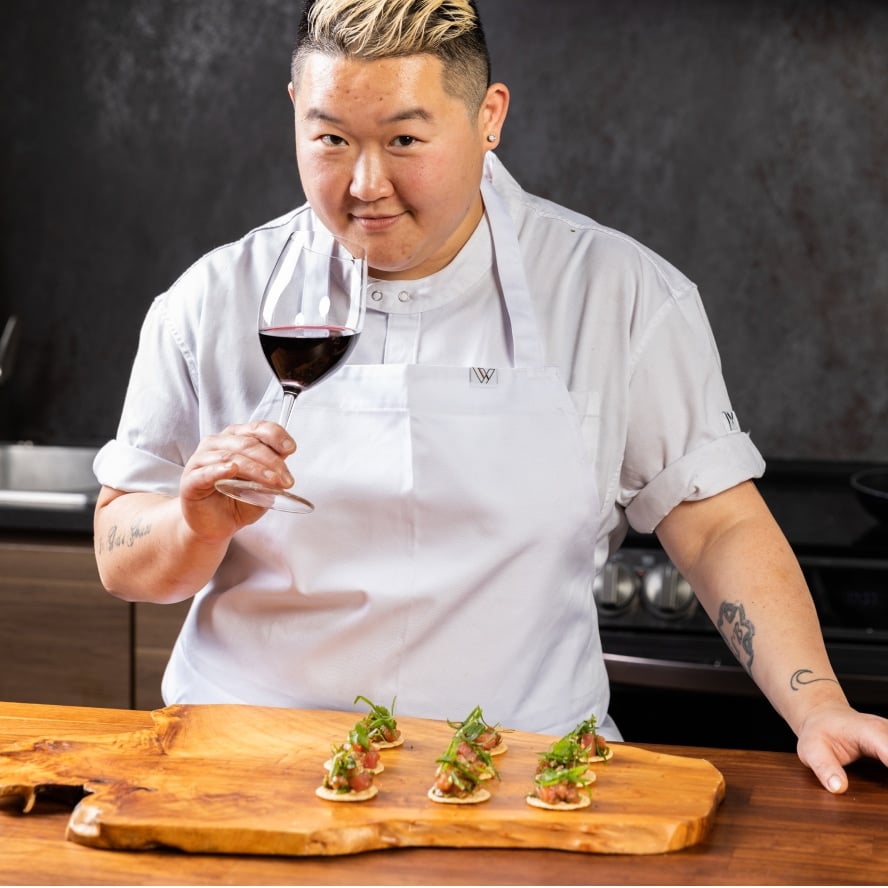 Local Toronto Chef, Eva Chin @ridetowander
Ingredients
8 oz ahi tuna loin, thawed or fresh 1 tbsp lime juice
1 tbs extra virgin olive oil
1 tsp minced jalapeño, deseeded
1 tsp minced shallot
2 tbsp finely sliced green onion, green parts only
1 tsp finely minced peeled fresh ginger
1 tsp sesame oil
2 tbsp soy sauce
1 tbsp sesame seeds, toasted
Salt/black pepper
1 pack of rice crackers, salted
Before preparing your tuna, keep well chilled on a plate in the freezer for 10-15 minutes.
Thinly slice the tuna into long strips, then into small cubes.
Mix your tuna in a bowl with the remaining ingredients, except sesame seeds. Season with salt and pepper to taste.
Assemble rice crackers on a platter and add a small scoop of poke mix to each (or you can choose to serve the poke mix in a bowl with a side of rice crackers)
Finish each poke bite with a sprinkle of toasted sesame seeds.
Pairs With
Sandbanks Reserve Baco Noir
A full bodied robust red wine with smoky oak notes on the finish. Aged in brand new American oak barrels for 9 months.
Product Details

Cancel order
Order Cancelled
You are about to cancel this pick up order. Please specify the reason for the cancellation below before continuing.
You have just cancelled order number:

Confirm Pick Up
Pickup Confirmed
You are about to confirm this pick up order. Please specify any notes (if applicable below) before continuing.
Confirmed pick up for order number: