Cocktail
Nouveau Paloma Cocktail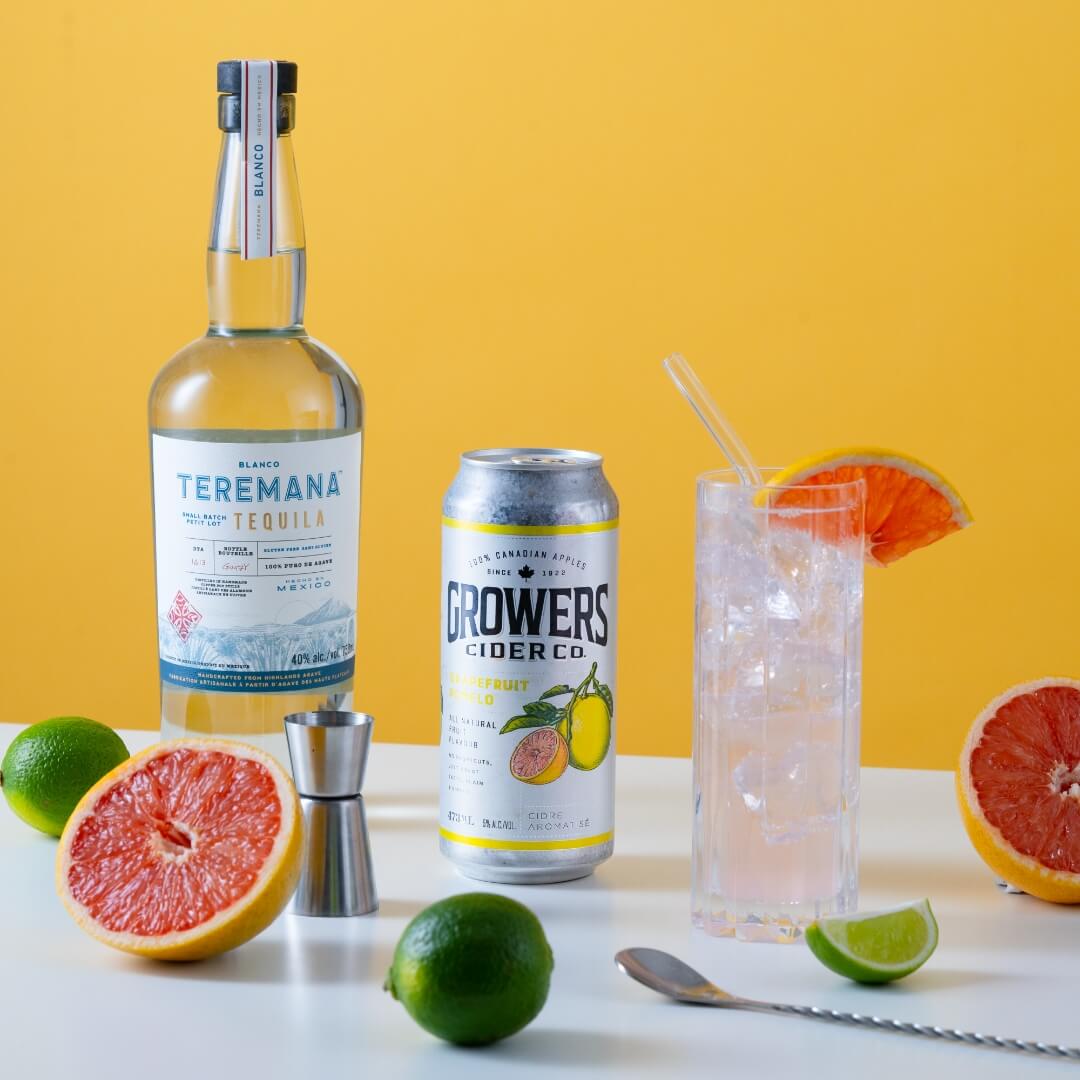 The Paloma has earned its place as a cocktail classic. But we love putting a twist on tradition so we're swapping out the typical grapefruit juice for Growers Grapefruit Pomelo cider. The result: a tart, sparkling fruit-forward sipper perfect for sunny days. Delish!
Ingredients
1 oz blanco tequila
1 oz fresh lime juice
Grapefruit wheel for garnish
Directions
Pour tequila and lime juice into a highball glass; fill with ice.
Top with chilled Growers Grapefruit Pomelo. Stir lightly to combine.
Garnish with a grapefruit wheel and enjoy!
---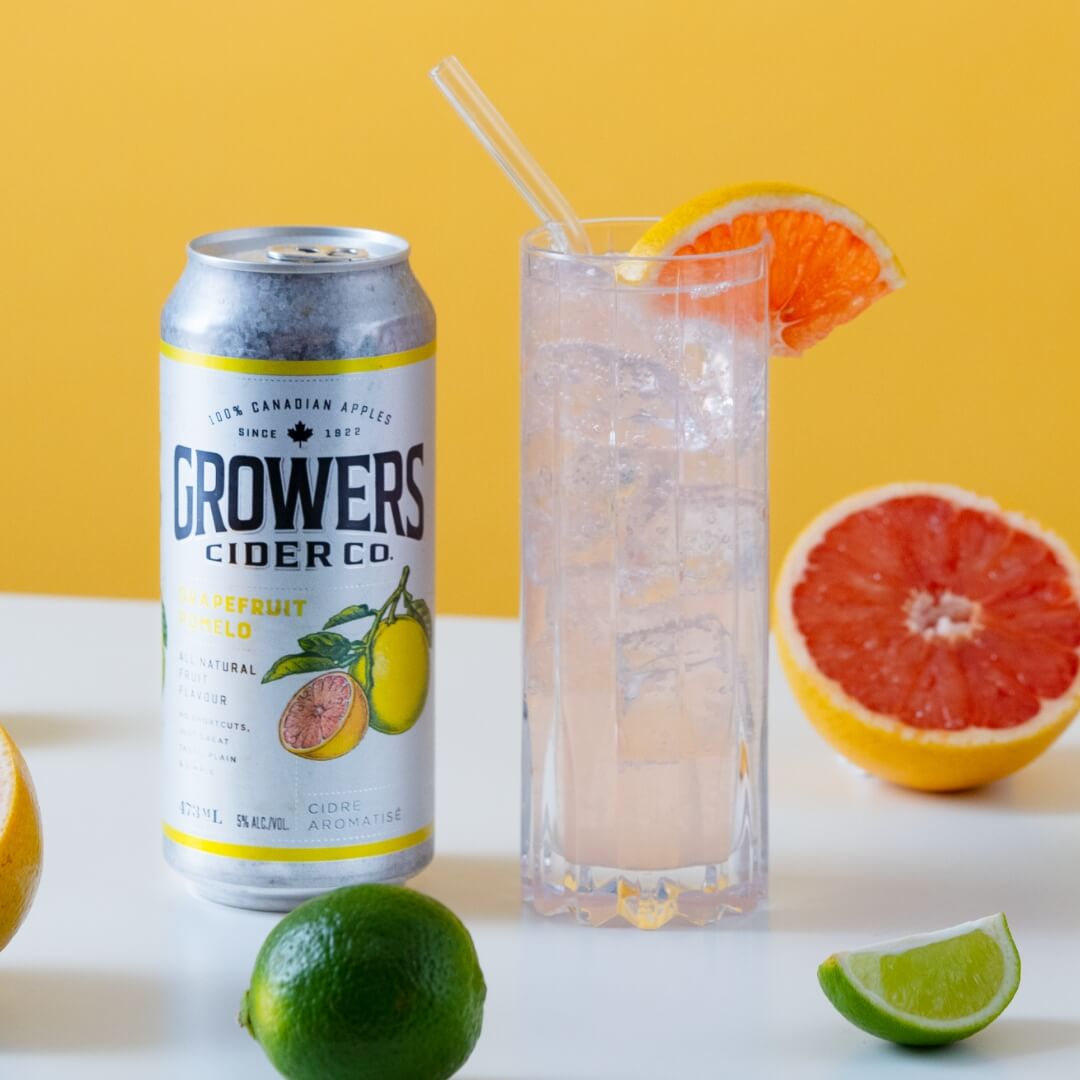 Cancel order
Order Cancelled
You are about to cancel this pick up order. Please specify the reason for the cancellation below before continuing.
You have just cancelled order number:

Confirm Pick Up
Pickup Confirmed
You are about to confirm this pick up order. Please specify any notes (if applicable below) before continuing.
Confirmed pick up for order number:

Address Verification
Your address was verified against the Canadian Postal Service and we found a suggested address.