Cocktail
Spring Mojito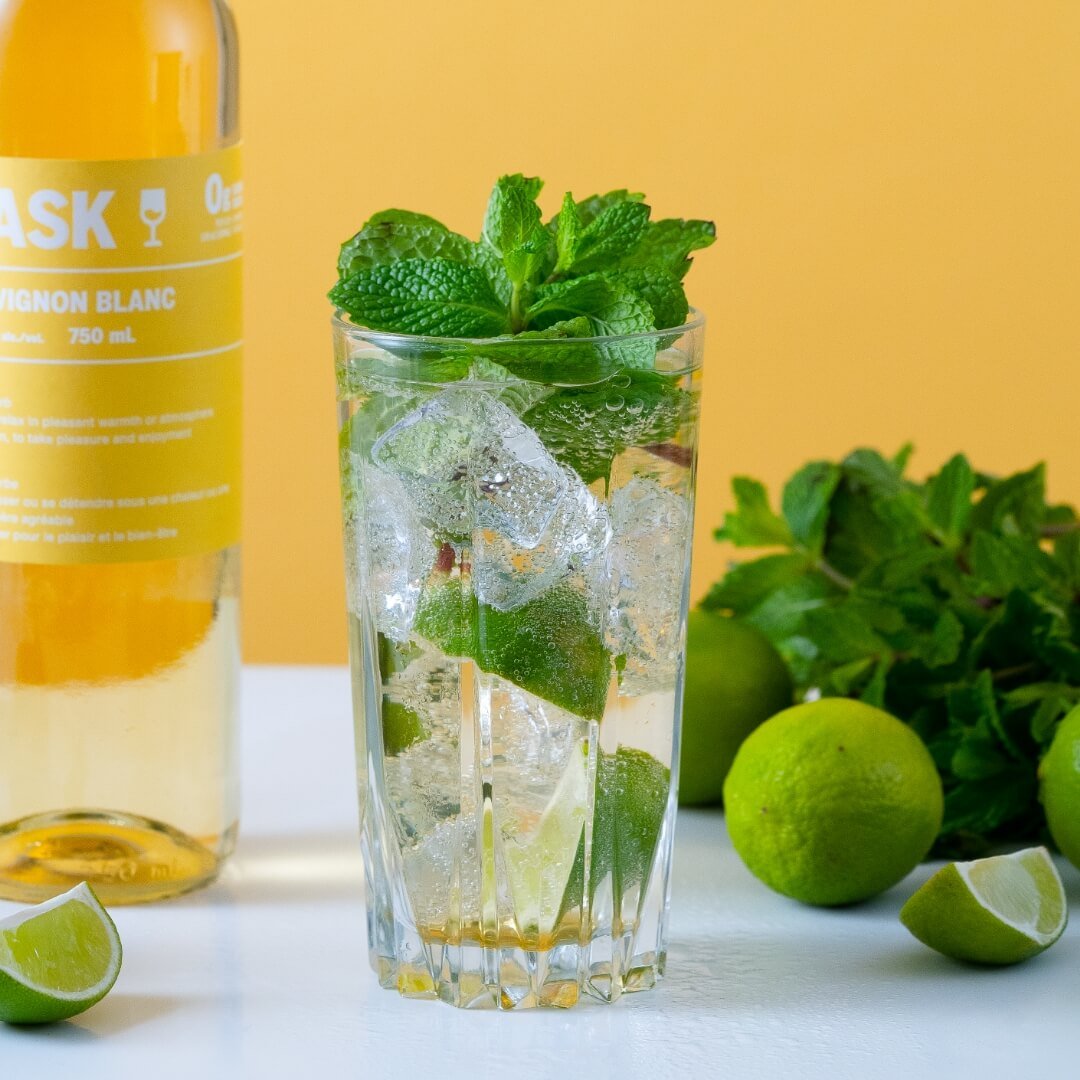 Sweet, crisp, minty and sparkling! Here's a wine-loving twist on a classic mojito cocktail that's sure to be your new go-to for family barbecues, backyard get-togethers, and game nights with friends this season. Cheers!
Ingredients
2 lime wedges
6 fresh mint leaves
1 tsp agave syrup
½ cup chilled BASK Sauvignon Blanc
¼ cup chilled club soda
Ice cubes
Directions
Combine lime, mint and agave in a small pitcher.
Muddle gently with a spoon or muddler.
Add in the wine, club soda and ice. Stir and enjoy!
---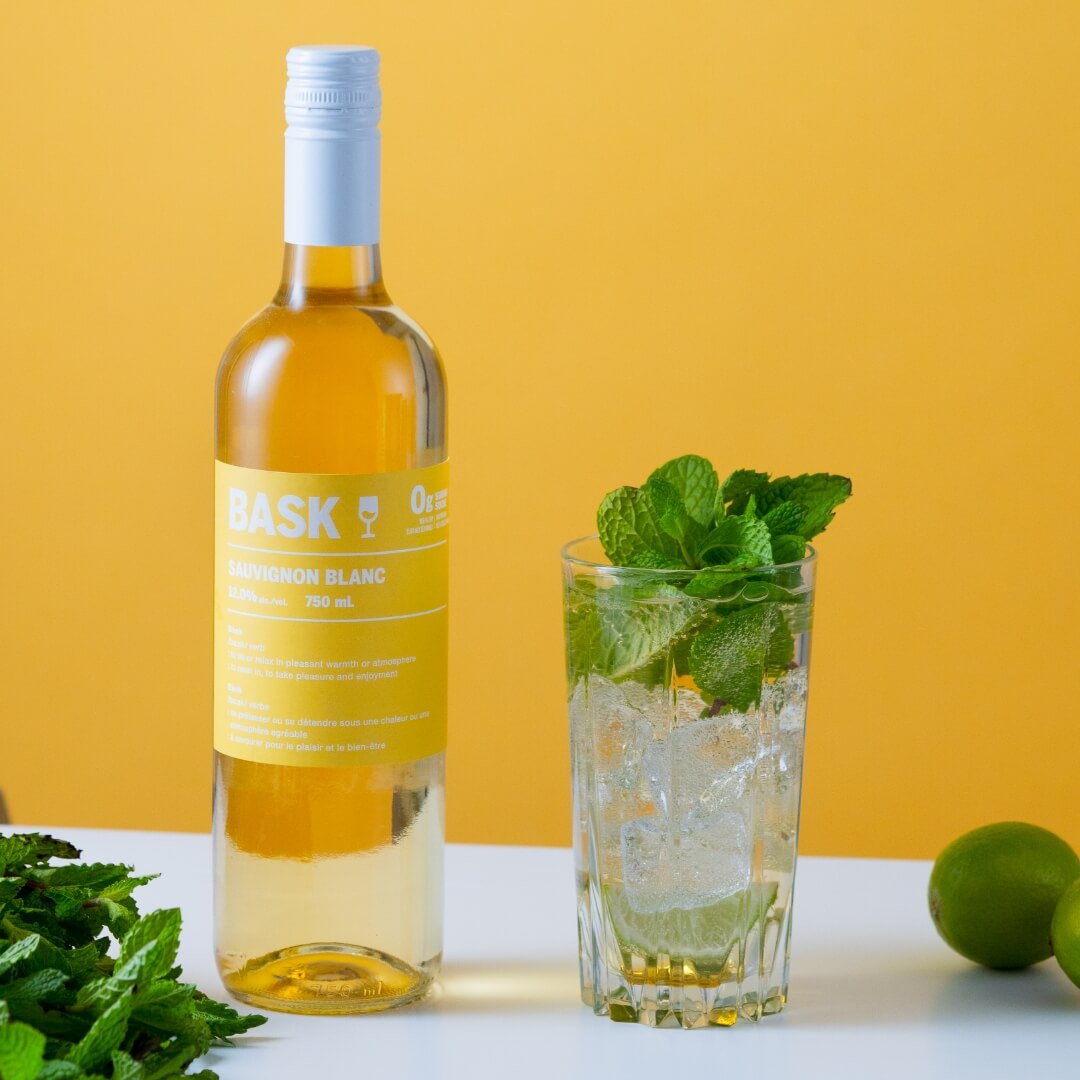 Cancel order
Order Cancelled
You are about to cancel this pick up order. Please specify the reason for the cancellation below before continuing.
You have just cancelled order number:

Confirm Pick Up
Pickup Confirmed
You are about to confirm this pick up order. Please specify any notes (if applicable below) before continuing.
Confirmed pick up for order number:

Address Verification
Your address was verified against the Canadian Postal Service and we found a suggested address.