Rosé wine bridges the gap between red and white wines beautifully with its captivating spectrum of colours, ranging from a delicate pale pink to a deep raspberry. Rosé is made similarly to red wine, but unlike red wine, which ferments with grape skins for weeks, the time rosé ferments with grape skins is much shorter – between 2 to 36 hours in fact. A winemaker can have influence over their preferred rosé hue by deciding when to remove the grape skins during fermentation.
Welcome, wine lovers! In this rosé-coloured blog, we'll be diving into the vibrant world of Ontario rosé as we spotlight intriguing facts about this versatile varietal and introduce you to some refreshing wine recommendations that will pique your curiosity. So, whether you're interested in learning more about rosé or want to expand your palate by discovering new wines to try, you're in for a treat!
A Brief Introduction to Rosé Wine
Fun fact: Rosé can be made from ANY red grape and cultivated in ANY wine region. Thanks to its myriad of styles – light, dry, fruity, sweet, sparkling – it's a wine lover's dream for food pairings. It goes with almost everything, from smoky barbecue and spicy cuisines to fresh sushi and seasonal salads. Out of all the styles, a dry-style rosé (aka "not sweet") is the most widely produced style around the world. 
Dry-Style Rosé Wine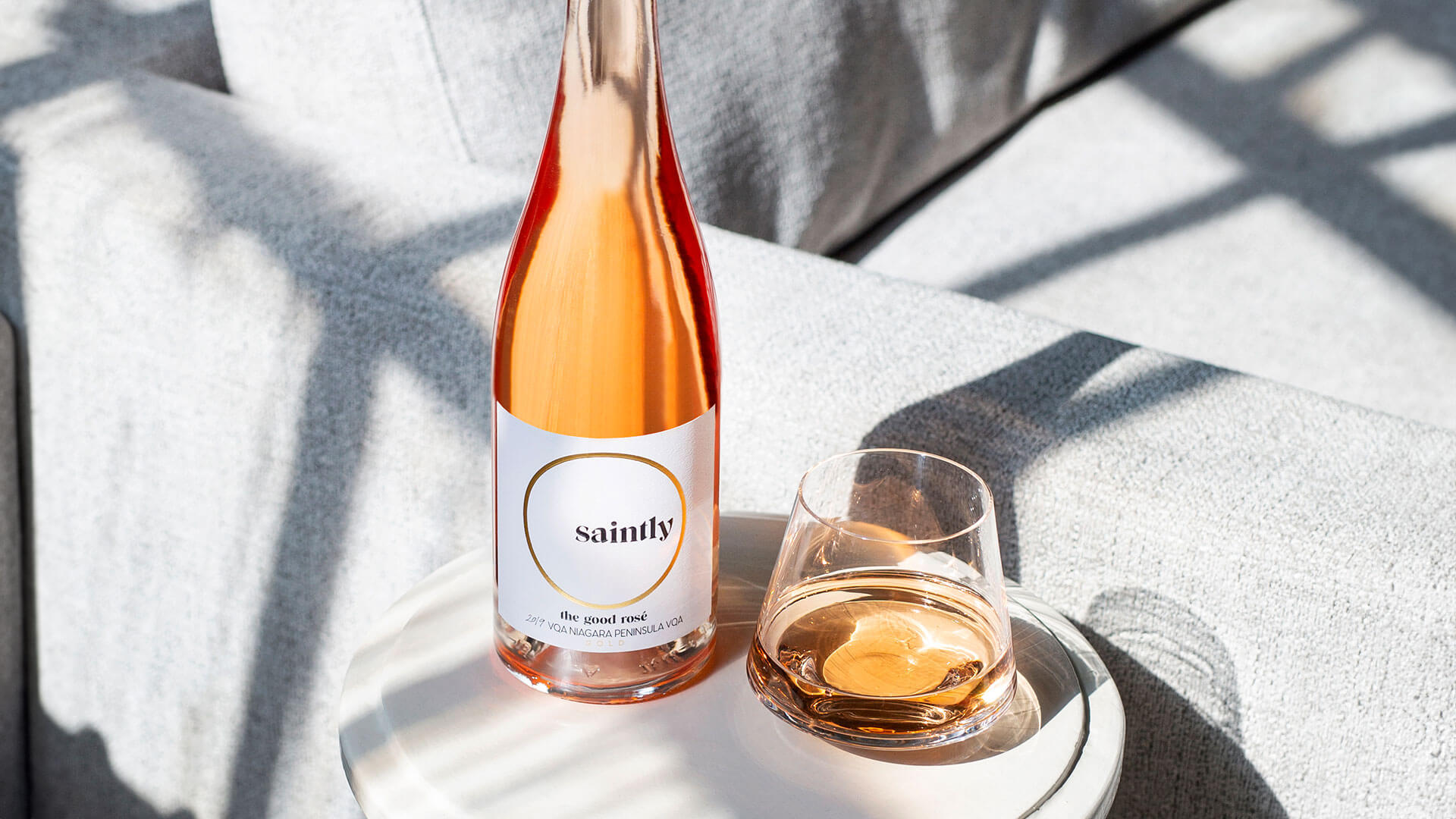 One of our personal favourites in this category is Saintly the good rosé. An elegant Provence-style rosé, it has an inviting bouquet adorned with hints of juicy strawberry, raspberry, luscious peach, and zesty citrus, all harmoniously leading to a clean and floral finish. Perfect for any occasion, this extra dry rosé is a real fan-favourite!
The Winemaking Process
In Canada, rosé is crafted using cooler-climate red grapes, including Pinot Noir, Gamay, and Cabernet Franc. Speaking of Cabernet Franc, if you're a fan of this grape variety, Inniskillin Reserve Cabernet Franc Rosé is a must-try! With a crisp and lively finish, the aromatic notes of strawberry and rhubarb seamlessly complement this wine's subtle sweetness. It's a beautifully balanced rosé that's a testament to the artistry of Canadian winemaking.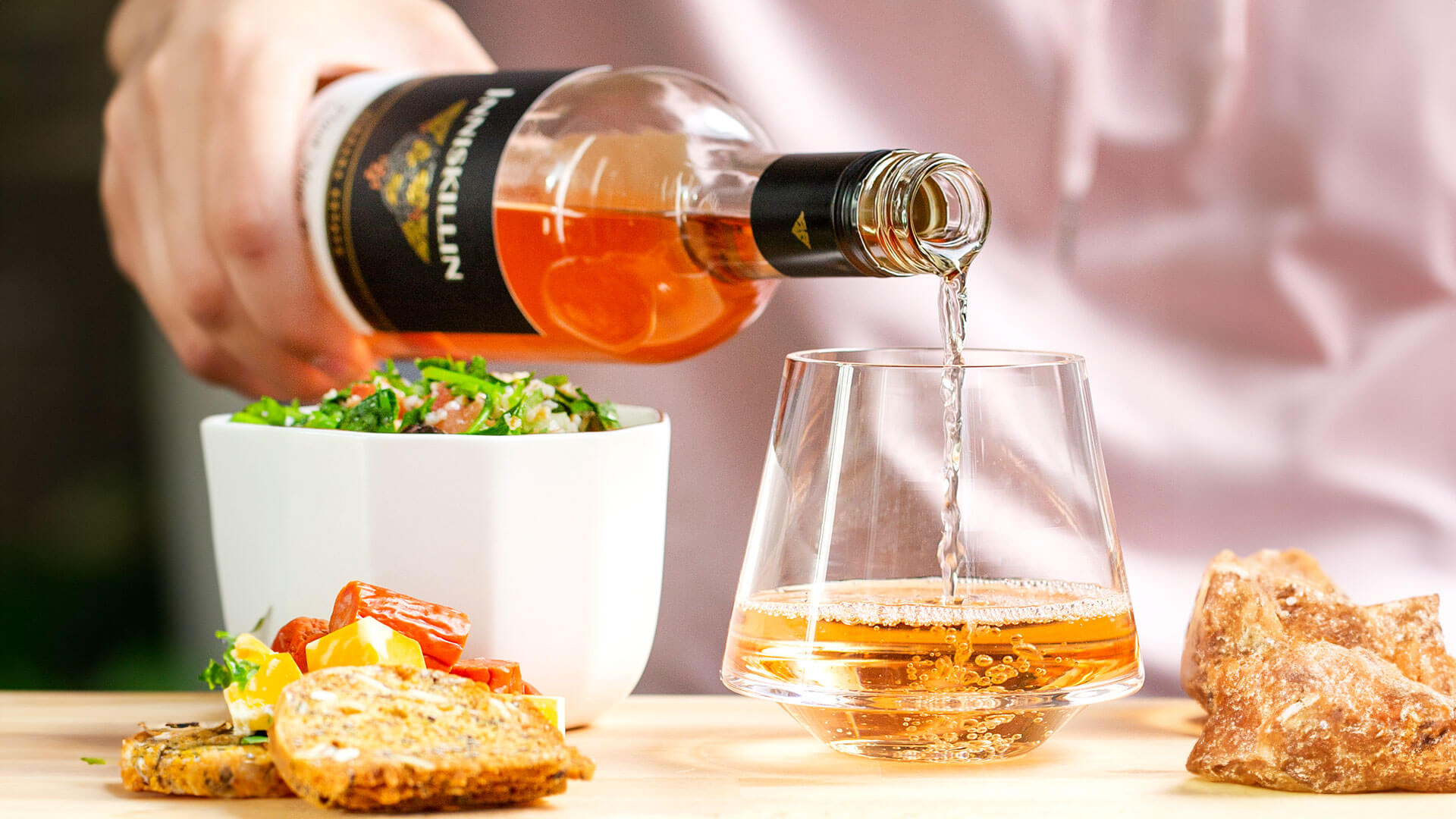 Rosé winemaking parallels that of red wine, with one key distinction – the contact time it ferments with grape skins is considerably shorter. The shorter contact time with the grape skins is what gives rosé its signature pink colour that rosé wine enthusiasts adore. ​Take, for instance, Vintage Ink Pink Ink, which has a blush pink shade as beautiful as its artistic, hand-drawn wine label. An off-dry style rosé, it explodes with fruity layers of flavour, from strawberry and raspberry to a hint of refreshing watermelon. Well-balanced with a crisp and refreshing finish, you can easily enjoy this fantastic rosé all year round!
Exploring the Flavour Profiles of Rosé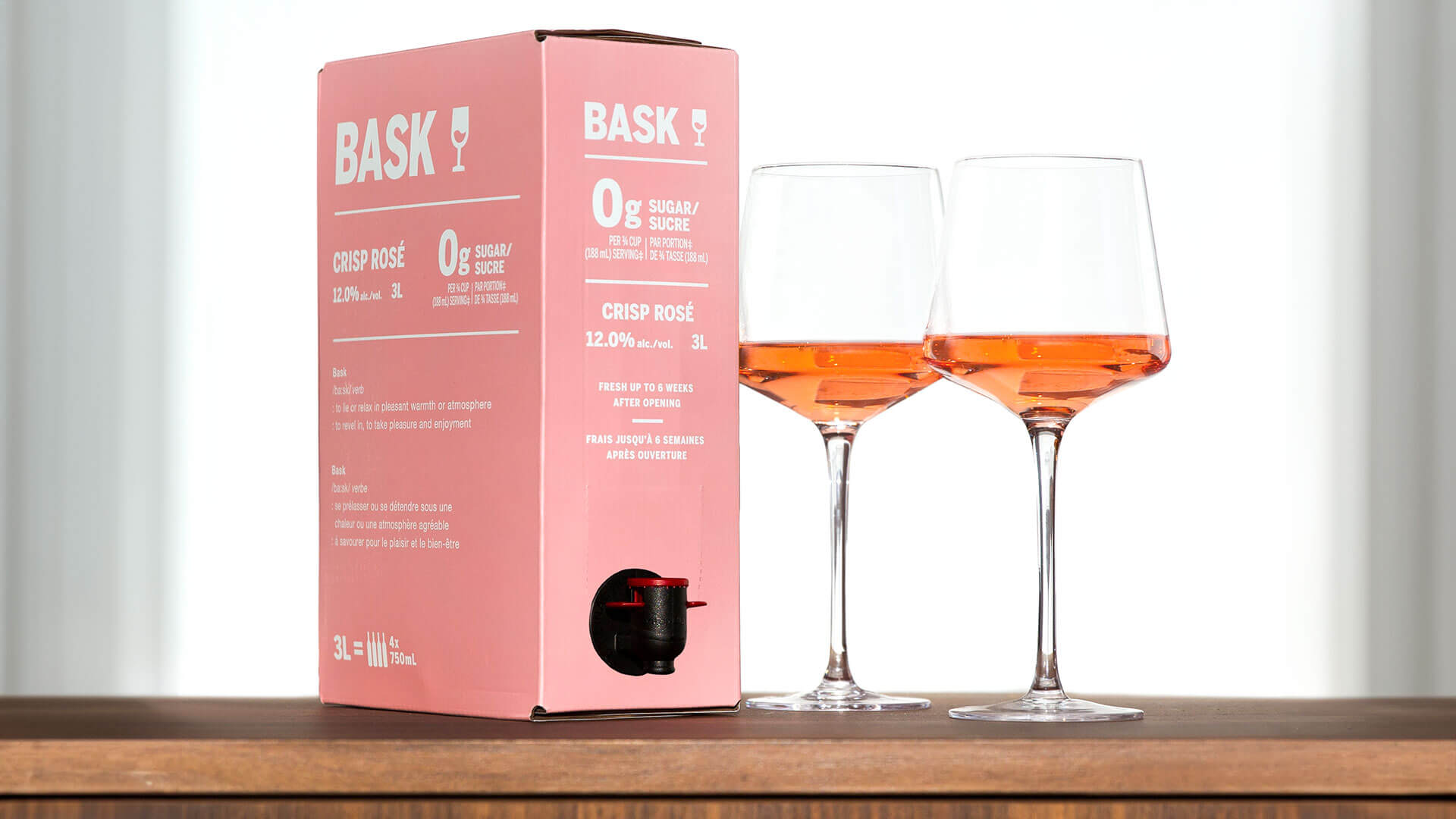 There are different flavour profiles in this varietal. For instance, light-coloured rosé wines can offer notes of strawberries and grapefruit, while dark-coloured rosés can have blackberry and black currant. ​For those seeking a great light-coloured rosé wine, BASK Crisp Rosé is an excellent choice. With 0g sugar per 3/4 cup (188mL) serving, this lighter and refreshing rosé dances on the palate with delightful notes of tart strawberries, raspberries, and a hint of citrus on the finish. It may easily be your new favourite!