Inniskillin New York Sour
Recipe
Inniskillin New York Sour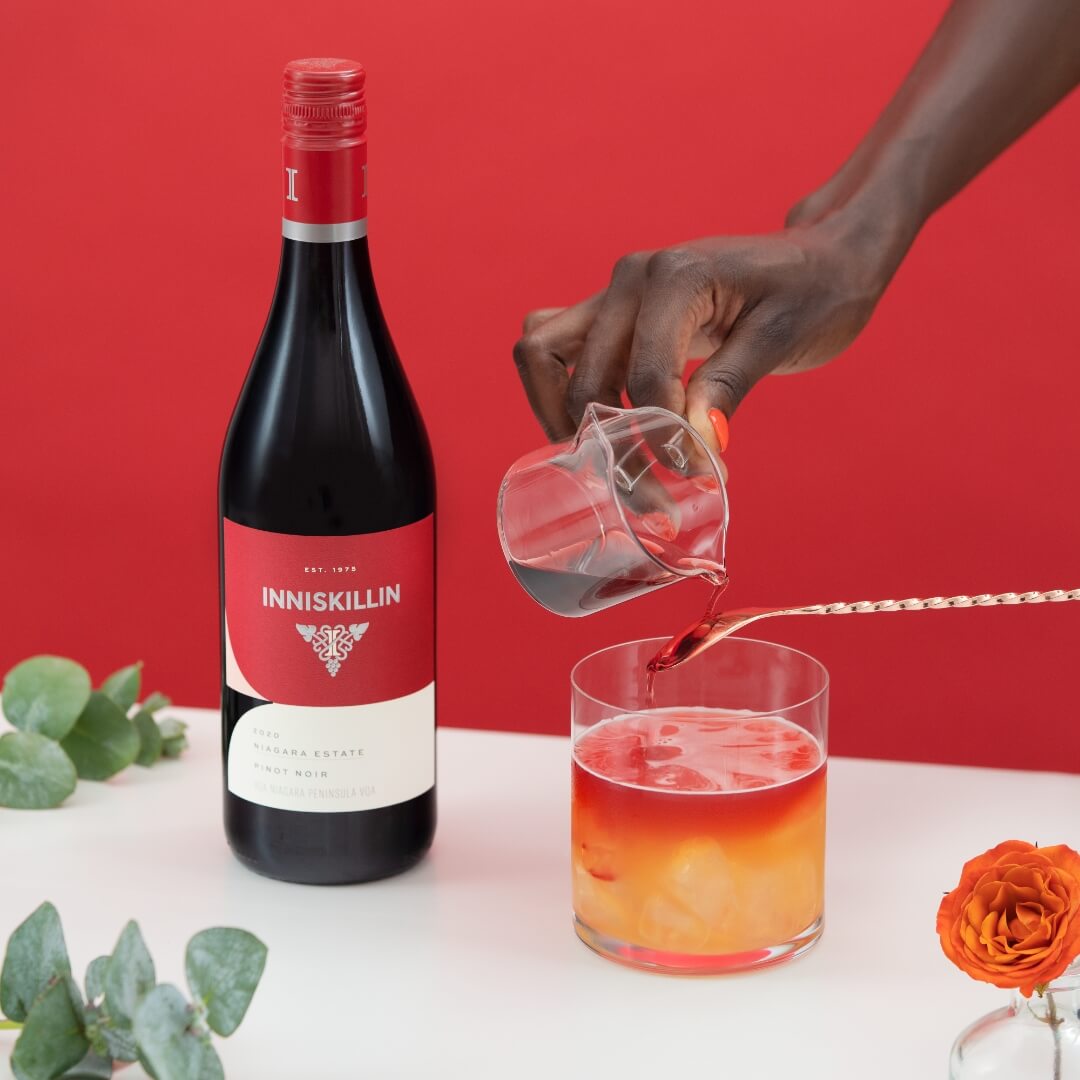 Are you a fan of whiskey? How about red wine? Now imagine both in one glass! ​Whiskey Sours are all the rage, and yet this New York Sour takes it one step further by adding a floating layer of dry red wine. We're putting a Canadian spin ​on this classic cocktail by using a Canadian favourite: Inniskillin CS Pinot Noir VQA!
Ingredients
2 oz rye whiskey or bourbon
1 oz freshly squeezed lemon juice
3/4 oz simple syrup
1 egg white (optional)
Add the whiskey, lemon juice and simple syrup into a shaker with ice.
Shake until well-chilled (15 - 20 seconds), then strain into a rocks glass over ice.
Gently pour red wine over the back of a spoon so the wine floats on the top.
---

Cancel order
Order Cancelled
You are about to cancel this pick up order. Please specify the reason for the cancellation below before continuing.
You have just cancelled order number:

Confirm Pick Up
Pickup Confirmed
You are about to confirm this pick up order. Please specify any notes (if applicable below) before continuing.
Confirmed pick up for order number:

Address Verification
Your address was verified against the Canadian Postal Service and we found a suggested address.