Box wine has often been underestimated and overlooked in the world of wine, but it's time to give it the appreciation it deserves! In this Wine 101 guide, we'll debunk the myths and showcase the fantastic benefits of opting for bag-in-box wine. From its longer shelf life and reduced waste to its eco-friendliness and convenience, box wine has a lot to offer. We hope to inspire you to become a box believer and explore the world of box wine, especially the excellent selection of local Ontario wines at Wine Rack. Before spotlighting some top box wine recommendations, let's unbox the amazing benefits of buying box wine:
Longer Shelf Life
When it comes to preserving the freshness of your favourite wine, box wine shines! Unlike traditional glass bottles, box wine features an air-tight seal between the tap and bag, preventing oxidation and keeping your wine fresher for much longer. Whether you have a fondness for red, white, or rosé wines, you'll be thrilled to know that your box wine can last up to 6 weeks in the fridge after opening the tap. In contrast, most bottled wines last just 3 to 7 days corked in the fridge depending on the wine's body and varietal. So, with box wine, you can savour every drop, taking your time to enjoy each glass at your leisure.
Less Wine Waste
Gone are the days of wasting precious wine or feeling the pressure to finish an opened bottle quickly. The extended shelf life of box wine allows you to enjoy the same great taste for weeks, without worrying about oxidation affecting the taste of your wine. This is a game-changer for wine drinkers who enjoy cooking with wine, as you can seamlessly transition from culinary delights to a relaxing glass of wine without any waste. It also means you can share a glass with friends, making it perfect for gatherings and celebrations, like big family dinners, birthdays, and weekend getaways. With box wine, the possibilities for enjoyment are endless!
Easier on the Environment
Choosing box wine is not only great for the extended shelf life, but also for being environmentally friendly. The cardboard box used for bag-in-box wine is recyclable and biodegradable, reducing the overall ecological footprint. Additionally, the energy required to product boxes is significantly lower than that needed for manufacturing glass bottles. Box wine is extremely efficient to transport compared to bulky glass bottles, which also contributes to lowering the carbon footprint. So, by embracing box wine, you're making a small but meaningful contribution to the planet.
More Durable
Planning a weekend getaway with friends or a family get-together? Box wine can be an excellent option when it comes to entertaining a large group. Because the food-grade plastic used for bag-in-box is more durable than glass bottles, it also makes it a reliable choice for those on-the-go moments or for outdoor occasions. The convenient shape of the box allows for easy storing and packing, which means you can bring and enjoy your favourite box wines wherever you go! So, whether you're travelling for a camping adventure in the great outdoors or a cottage weekend, box wine is perfect for shareable occasions and everyday moments.
Better Value
Besides all the convenience and environmental benefits, box wine offers better value for your money. With fewer materials needed for packaging, like corks, glass, and foils, production costs are reduced, resulting in cost-effective prices for customers. In fact, did you know that a 4L box of wine is equivalent to 5 and ⅓ regular (750mL) bottles of wine? Have more wine to share makes box wine a fantastic choice for entertaining guests and hosting large get-togethers. Not only are you getting more wine for your buck, you're also ensuring that your thirsty crowd is satisfied!
---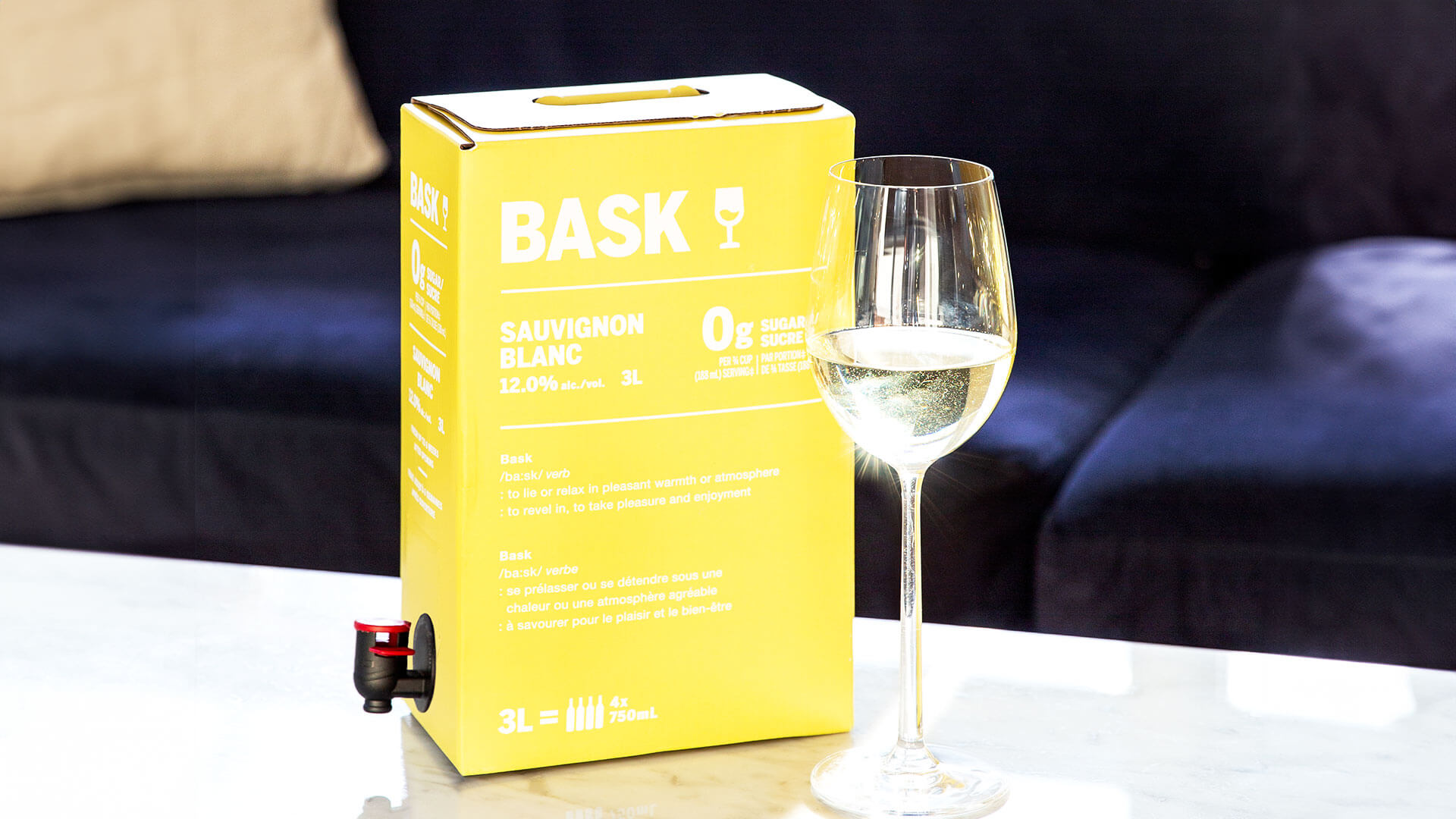 Ontario Box Wine Recommendations
Now that we've explored the benefits of buying box wine, let's delve into the delightful selection of local Ontario wines worth sizing up for. Here are some box wine recommendations available at Wine Rack for your next big bash with friends and family: